Find Your Balance...
Balance is defined as an even distribution of weight enabling someone or something to remain upright and steady.*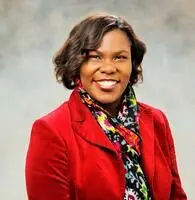 Hi, I'm Licia Thomas-Wagoner, Therapist and Owner of Balance Counseling, LLC. Balance Counseling was born out of the philosophy that in order to achieve a state of complete fulfillment, we must strive to find balance in our psychological, physiological, interpersonal, and spiritual functioning.
The mission of Balance Counseling is to provide adults age 18+ with exceptional comprehensive therapeutic services that integrate the mind, body, and spirit to improve emotional wellbeing and restore balanced living.
If you are looking for reliable support, practical feedback, and nonjudgmental guidance customized to your needs in working through a traumatic experience, resolving a challenging stressor, or moving in a new direction, I look forward to partnering with you on enhancing your quality of life.

Please email [email protected] for more information.